MacBook Repair
Loopt uw MacBook vast? of merkt u dat hij traag is geworden? of raakt de accu snel leeg? Of een andere klacht? Neem gerust contact met ons op, wij staan klaar voor u.
Vergeet niet de onderstaande stappen te volgen voordat u uw apparaat ter reparatie indient.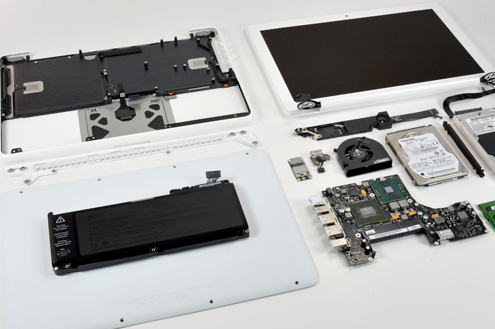 Stappen te volgen:
Back-up / reservekopië
Maak een reservekopie van uw gegevens. Dat kunt u doen met behulp van externe hardschijf.
Oplader
Neem de oplader mee in geval van accu / oplaad problemen.